Dumb retail gauges systemic risk
Welcome to bearhaus. 🐻
Between corporate & sovereign credit bubbles, cryptocurrencies, and overextended P/E ratios, we're in strange times.
I'm going to use this letter to catalogue my observations on markets: how I'm thinking about them and how I'm trading them.
I'm basically dumb money and have no advantage beyond a relatively novel way of synthesizing freshman-level econ, podcasts, political rhetoric, Twitter feeds, and my own skeptical worldview. I have no credentialing other than a pretty killer career PNL (yes, even ex-Bitcoin).
Nothing in here is advice and you will probably lose money following me.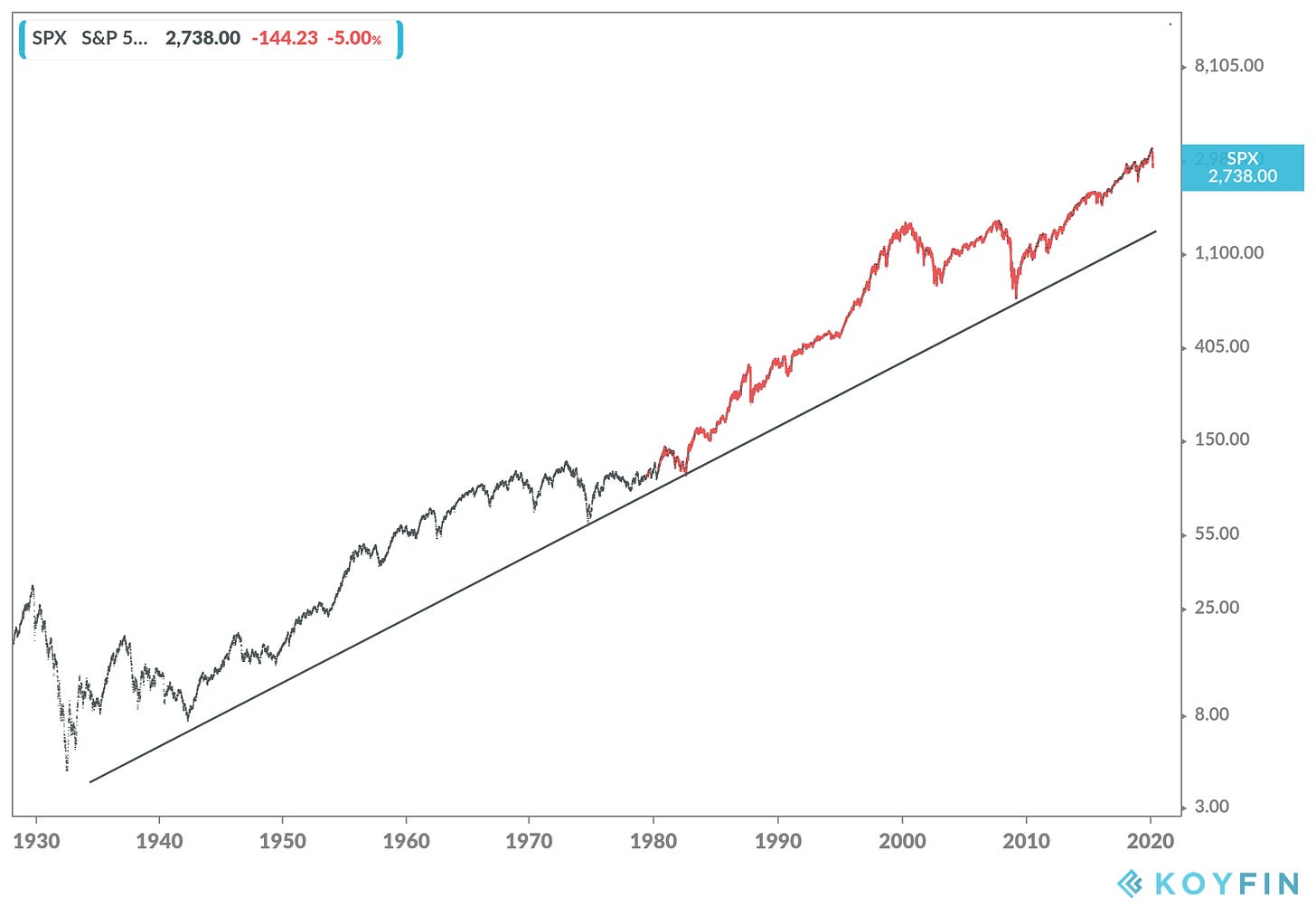 A few quick bullets to give you an idea of my priors:
I think Modern Monetary Theory is a potent combo of horrifying and sophomoric, but it is a preview of the inevitable direction of American policy.

The action of central banks over the past decade has created enormous inequality, not to mention bubbles in credit and equities.

Inflation continues to be systemically understated.

We're in history's biggest credit bubble: the first to unwind will be corporate, then at some point down the road sovereign. Both will be restructured by devaluing the USD, but timing is everything and the restructuring may or may not be orderly.

Bitcoin is a bad short-term bet, good long-term bet.

We're due for a depression and I'm trading on it.
For a more comprehensive tour of my macro view, take a look at this post.
Sign up now and abandon all faith.